Increase your Buying Power!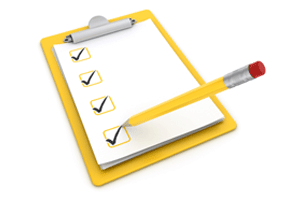 There are good reasons why more businesses worldwide are trading their products and services. The Number One reason is profit!

Airlines and Restaurants can fill empty seats, Hotels and Resorts can fill empty rooms, Printers can fill press downtime, Professionals can fill empty time slots, Health Care Professionals can treat new patients.

Business owners and Professionals can then take this newfound revenue and reduce cash expenses or expand their operations.

Businesses across America are taking a serious look at Trade as a way to build their bottom line. The rapid growth of the Trade industry can only mean that American businesses like what today's Trade industry has to offer.

Get these benefits for your Business by joining today!

INCREASE SALES: We market your business to other exchange members in the online member directory, emails, and many other methods to increase your sales.

NEW CASH SALES: The number one source of advertising for small businesses is "word of mouth." If you do a good job for an exchange member, they will refer their cash-paying friends, customers, family and other businesses to you.

Additionally, Trade Dollars from the sales that we will bring you can be used for advertising to attract more cash customers and build your brand.

IMPROVE CASH FLOW: You can improve cash flow by increasing sales and reducing costs. Participating in a Trade Exchange does both! Trade enables you to pay for products and services you need with what you have. When you hire a contractor, paint your office, or buy office supplies with Trade Dollars, you conserve your Cash to pay other expenses. And, when you purchase using Trade Sollars, you pay for it with revenue from new sales - sales that you probably would never have had.

MOVE EXCESS INVENTORY AND FILL IDLE TIME: Every business owner has excess inventory, production, capacity or appoint ment time. That unscheduled appointment today has zero value tomorrow. When you join our exchange, we provide you with new business to put your excess to use in profitable ways. We accomplish this by matching your product or service with businesses looking to purchase them on trade.

WHOLESALE BUYING POWER: The actual cost of the products you purchase on is the wholesale cost of your Trade Dollars earned. Making sales with built-in profits makes the cost of your purchases more economical. When you join our exchange, you open the door to a new, cash-free way of handling many business and personal expenses.

PROVIDES A COMPETITIVE EDGE: XTrade Members will patronize your business over the competition because your trade affiliation is an incentive to do business with you. Trade attracts new customers to your business, without affecting the existing cash sales already being generated by your company.

NO BAD DEBT: We eliminate collections. When you make a Trade sale to an XTrade member in good faith, we guarantee payment for all legitimate sales. If anyone ever attempts to commit fraud, your Business will not be the one to pay for it. We protect our Member Businesses.

COLLECT RECEIVABLES: A small business might find it difficult to pay you the cash they owe, but would welcome the opportunity to fulfill their obligation with payment in products or services.

Exchange members can then offer these goods and services to members for Trade Dollars which get deposited to your Trade Account for the balance you were owed. Your noncollectable receivable just became revenue that can be spent on a variety of business expenses.

EMPLOYEE INCENTIVES: By using exchange member Dentists, you can provide a much appreciated benefit to Employees without having to pay cash for it. Trade is also a great way to offer contest prizes, bonuses, wellness programs and tickets - all available to you without using cash, and all based on your cost of the new business that we have brought to you.